Top 6 November concerts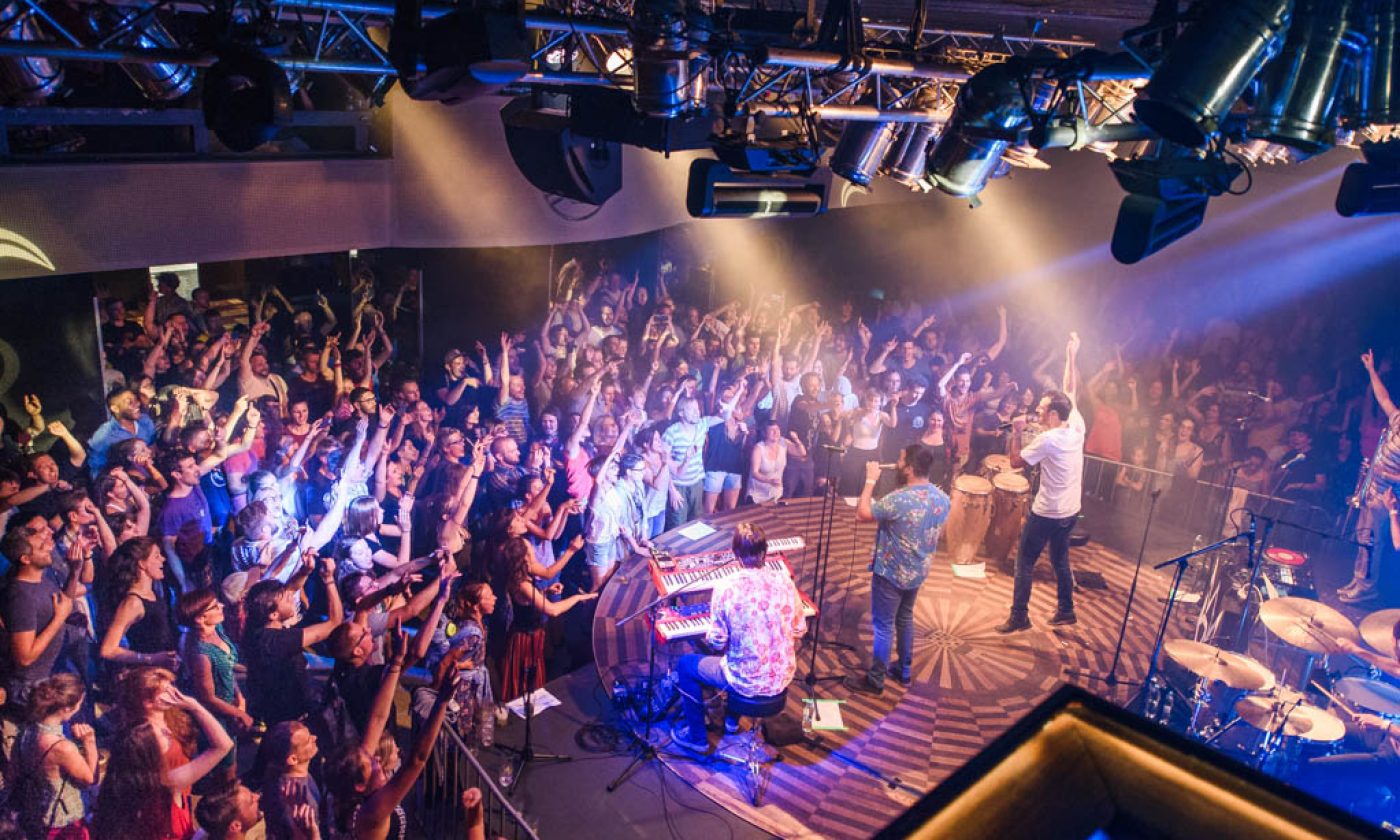 Let's have a look who's playing in Lucerna Music Bar this November. It looks very promising and we have for you 6 top shows, that you should not miss!
6. 11. Levellers, support: Seán McGowan
This popular British folk-rock-punk band will celebrate their thirty years on the music scene. That's a long time – just think about what Jesus managed to do in thirty years! Levellers have toured three times around the world, got millions of fans (on a par with Jesus) and managed to release eleven studio albums (clearly more than Jesus). The last one called We The Collective comprises of acoustic covers of good old hits. However, they plug in all their Marshalls for our concert so do not worry, this won't be any afternoon tea music.
8. 11. Anna Calvi, support: Elskë
Another visitor from the UK is the bewitching Anna Calvi – a phenomenal guitarist and a singer songwriter whose territory is between alternative indie pop and art rock. As a holder of the prestigious Brit Award she released her third studio album Hunter produced by Nick Launay who is responsible for the sound of Nick Cave. It doesn't come as a surprise that the bass player on the record is Martyn Casey of The Bad Seeds. So if you are already in that autumn mood, do not hesitate to attend the evening with Anna Calvi.
9. 11. Peter Hook & The Light
Ladies and gentlemen, we don't need to say anything else. The bassist of the post-punk Joy Division as well as the electronic New Order – that's Peter Hook, a vital sixty year old who looks much younger. His concert in Lucerna Music Bar a couple of years back was praised very high by the media and due to the fact that the playlist for the coming show includes hits from the best of both bands, you can bet this will be a big one again.
14. 11. The Breeders, support: Disco Doom
Do you know Pixies? Who wouldn't know them, right? So Pixies had this hyperactive bass player, her name is Kim Deal, who found one band too few so she founded a new one together with Tanya Donelly (of the British Throwing Muses) – The Breeders. Although this band has existed since 1989 they have never played in Prague. That will change on 14th November when they will bring us their fresh album All Nerv, a new album after long ten years. You won't regret coming to this concert full of alternative rock music with thick bass lines.
22. 11. Gary Numan, special guest: Nightmare Air
Another amazing night, 22nd November, will belong to Gary Numan, a legendary singer and one of the pioneers of electronic music. He will bring a load of new wave, synth pop and really heavy industrial. Gary Numan has been around from the break of 70's and 80's when he gained success with Tubway Army. He's been on the top since then and he's been described as a musical idol by Trent Reznor of Nine Inch Nails, the boys from Depeche Mode, Marylin Manson or The Prodigy. Despite his age, Gary's music is not old. His current album Savage (Sons From a Broken World) has reached the second place in the Top 10 in the UK.
30. 11. Sevdaliza
All's well that ends well. On 30th November, we will please our souls with a performance of Dutch-Iranian singer Sevdaliza, who has gained a tremendously good reputation by her previous two Prague concerts. Her music brings an unbelievably spiritual experience and hearing it live enhances this even further. Trip-hop, experimental electro, avant-garde pop. Anything you say about her music is true. After the last year's ISON she released an EP named The Calling. You can go see Sevdaliza ten times and every time you will want to come back again. There's nothing better you can be doing on 30th November.