Brooklyn Flatbush Zombies will come with new album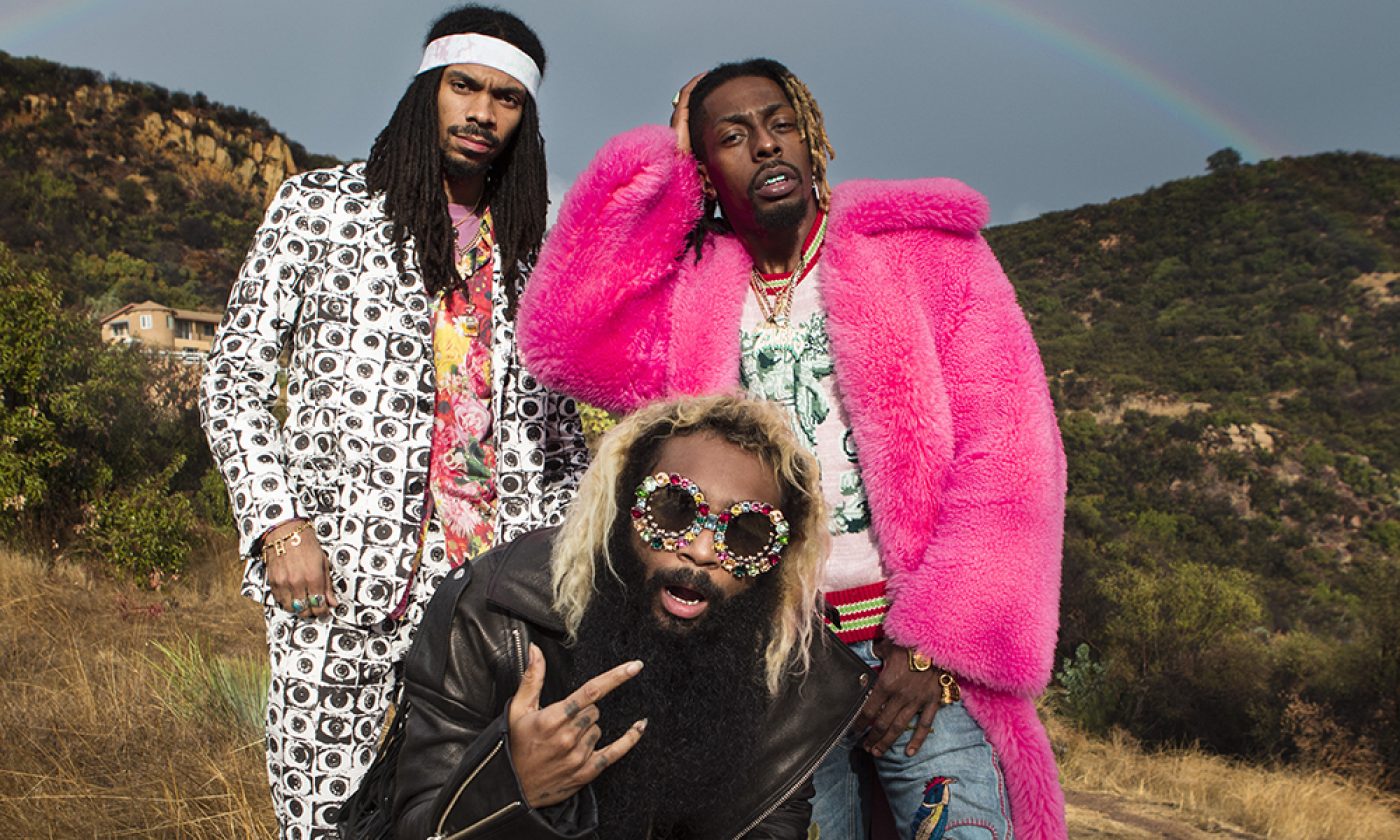 Brooklyn hip hop group Flatbush Zombies coming to Lucerna Music Bar on October 11th with new album Vacation In Hell!
Tickets for 640 CZK (+ fees) will be available from Friday May 11th at Lucerna Music Bar box office (without fees), Lucerna Music Bar website, GoOut.cz, Ticketpro and Ticketportal.
Flatbush Zombies is an American hip hop group from the Flatbush section of Brooklyn, New York City, formed in 2010. The group is composed of rappers Meechy Darko, Zombie Juice and Erick Arc Elliott, with Elliott also serving as their regular record producer. The trio are part of the East Coast hip hop movement known as "Beast Coast", which also consists of fellow Brooklyn-based rap groups The Underachievers and Pro Era. The group grew in popularity through two mixtapes and several music videos, leading to their debut studio album, 3001: A Laced Odyssey, in 2016.
Vacation In Hell, is the follow up to Brooklyn Hip Hop trio Flatbush Zombies' critically acclaimed debut 2016 LP 3001: A Laced Odyssey, which shot straight to the #1 spot on the US iTunes Album chart and debuted at #10 on the Billboard 200, #2 on the Hip Hop chart and #1 on the Independent chart. Produced primarily by Erick "Arc" Elliott, with guest production by Kirk Knight, Hector Delgado, and Tyler Dopps, the 19-song album hears emcees Elliott, Meechy Darko and Zombie Juice reflecting on their mortality in a introspective light never before heard from Flatbush Zombies. On the new songs, they capture the otherworldly, out of control energy of their live shows. Vacation In Hell was recorded in New York City over the last year, in part at the group's new studio in their native Brooklyn, NY.